Overview
The focus on this tour is on the origin of mankind. The celebrated Kenyan conservationist and fossil hunter Richard Leakey, whose groundbreaking discoveries helped prove that humankind evolved from Africa and in particular the Rift valley. Sibiloi National Park and the Koobi Fora  Museum is a paradise for paleoanthropologists.  In 1984, the most famous find was a near-complete Homo erectus skeleton nicknamed 'Turkana Boy', dated from approximately 1.5m years ago. To round off the tour we visit Samburu National Reserve where the unique species such as the striking grevys zebra, graceful gerenuk and beisa oryx besides the Somali Ostrich are found. Savor breathtaking views of Lake Turkana in sunset and sunrise while interacting with the local community.
Tour Map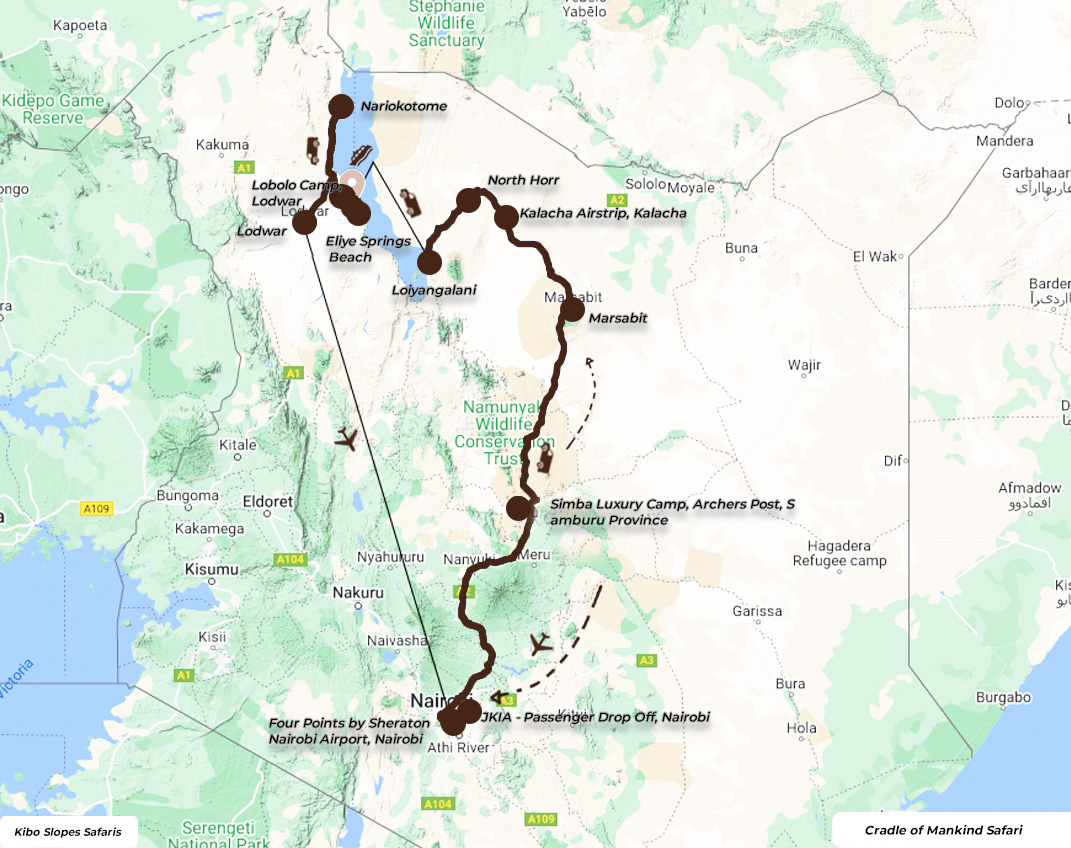 Download Map
View Live Map
---
Price
From 6 Pax

$

0.00 p.p.s
*The price is indicative.
Pricing depends on the season and number of travelers
*Residents and Citizens discount available
---
Help Me Plan My Trip
Your data is safe with us. We will not spam you or share the information with any third parties.
---
---