Overview
Ethiopia has a long historical and cultural connection to both Christianity and Islam with roughly two-thirds of the Ethiopian population identifying as Christian and one-third as Muslim.This tour highlights monasteries, rock-hewn churches, and medieval castles dating back to the 1890s though which you'll learn of Ethiopian history and culture. Visit Ethiopia's historical sites such as the St George Orthodox Cathedral Church; the Debre Libanos Monastrey; Harar, the stronghold of the Ethiopian Muslims with 99 mosques and shrines; Adadi Maryam rock- hewn church (a rock-hewn church similar to those in Lalibela); and the walled city of Harar in Eastern Ethiopia.
Tour Map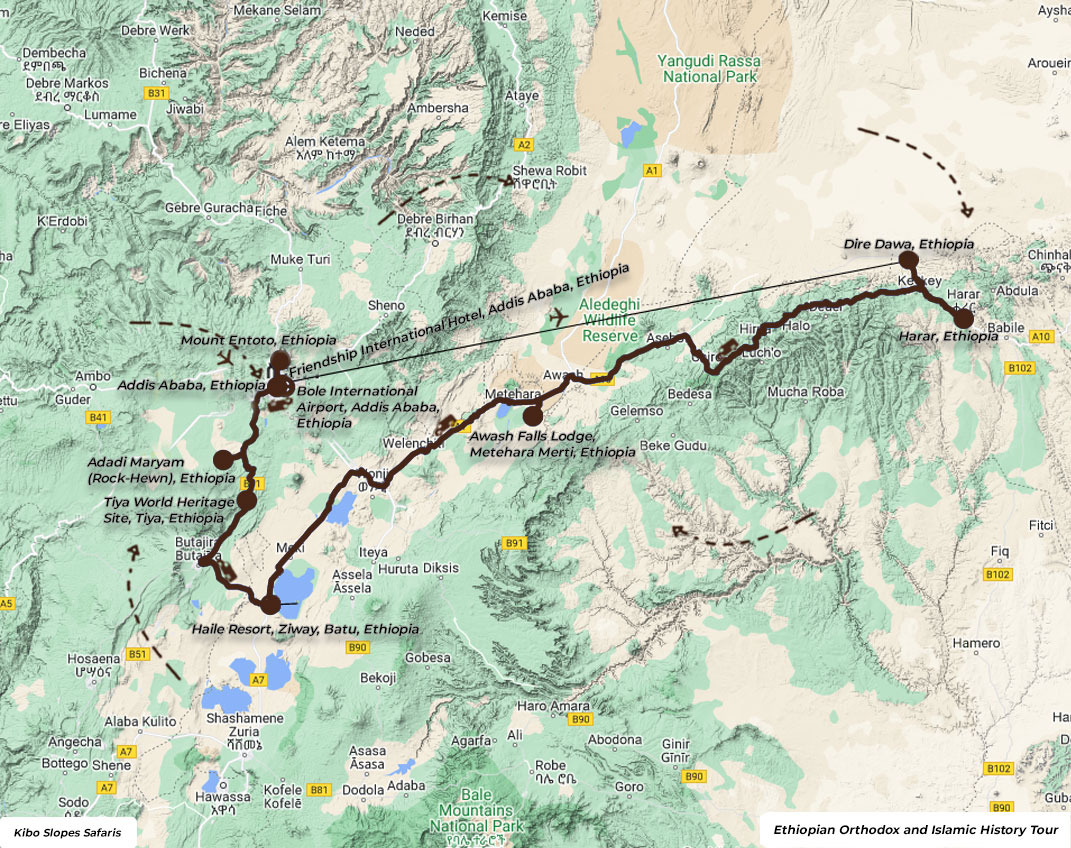 Download Map
View Live Map
---
Price
From 4 Pax

$

0.00 p.p.s
*The price is indicative.
Pricing depends on the season and number of travelers
*Residents and Citizens discount available
---
Help Me Plan My Trip
Your data is safe with us. We will not spam you or share the information with any third parties.
---
---